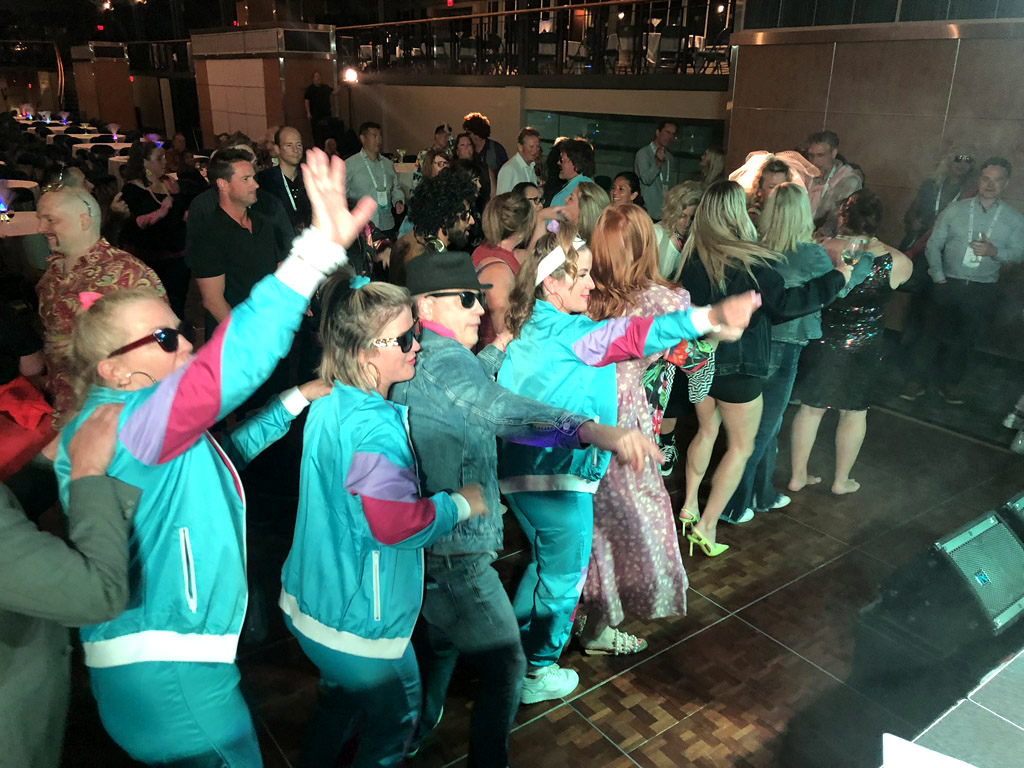 Retro night at the Crystal Gardens in Victoria with BC Care Providers Association!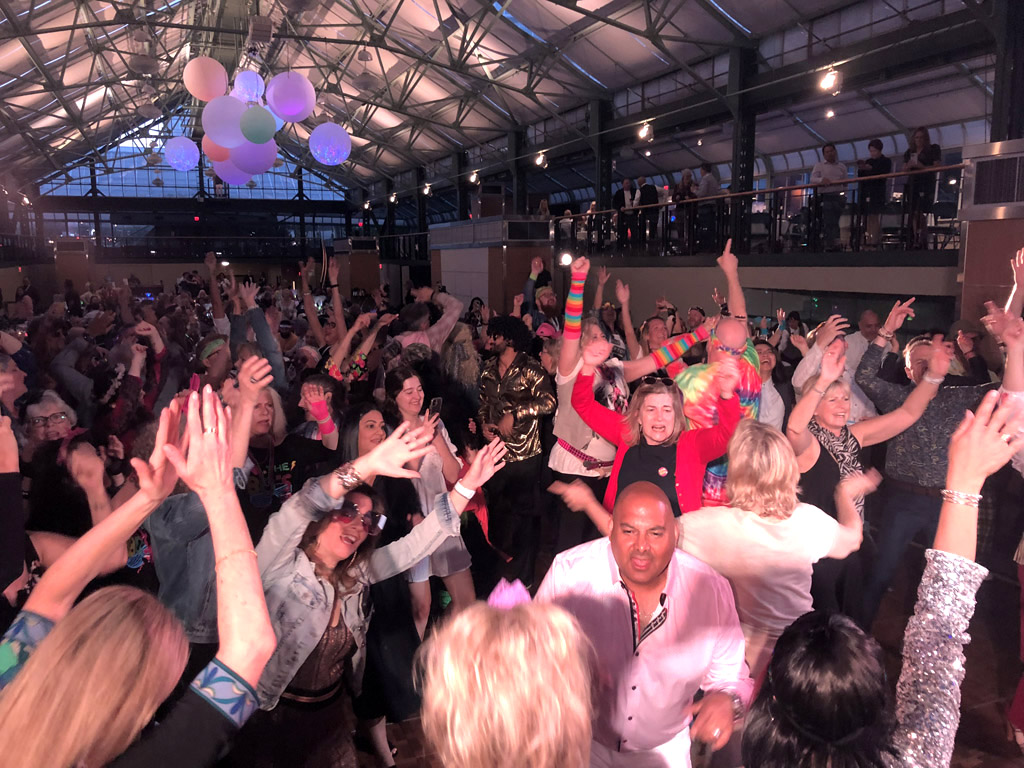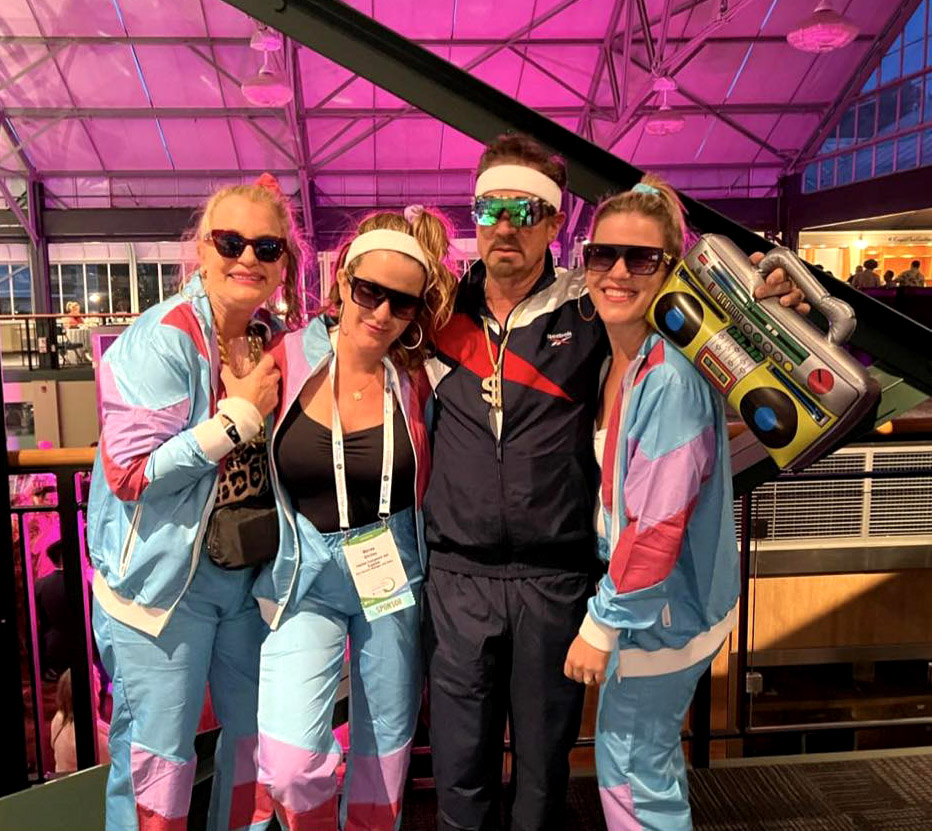 Bring back the 80s!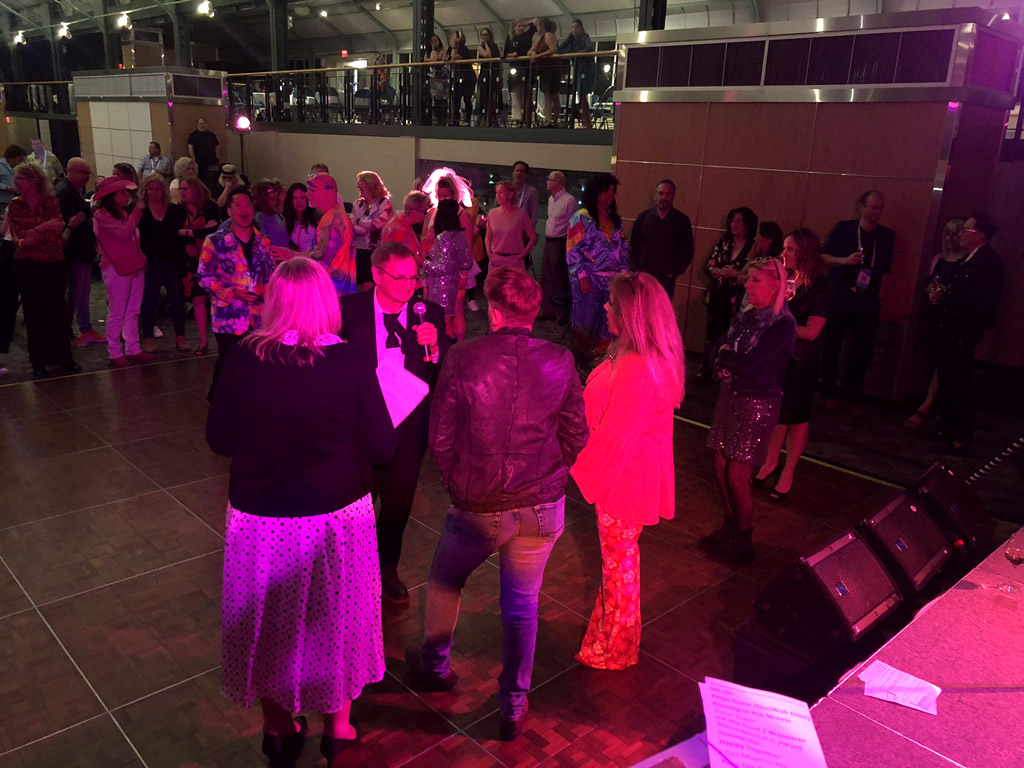 Song lyrics contest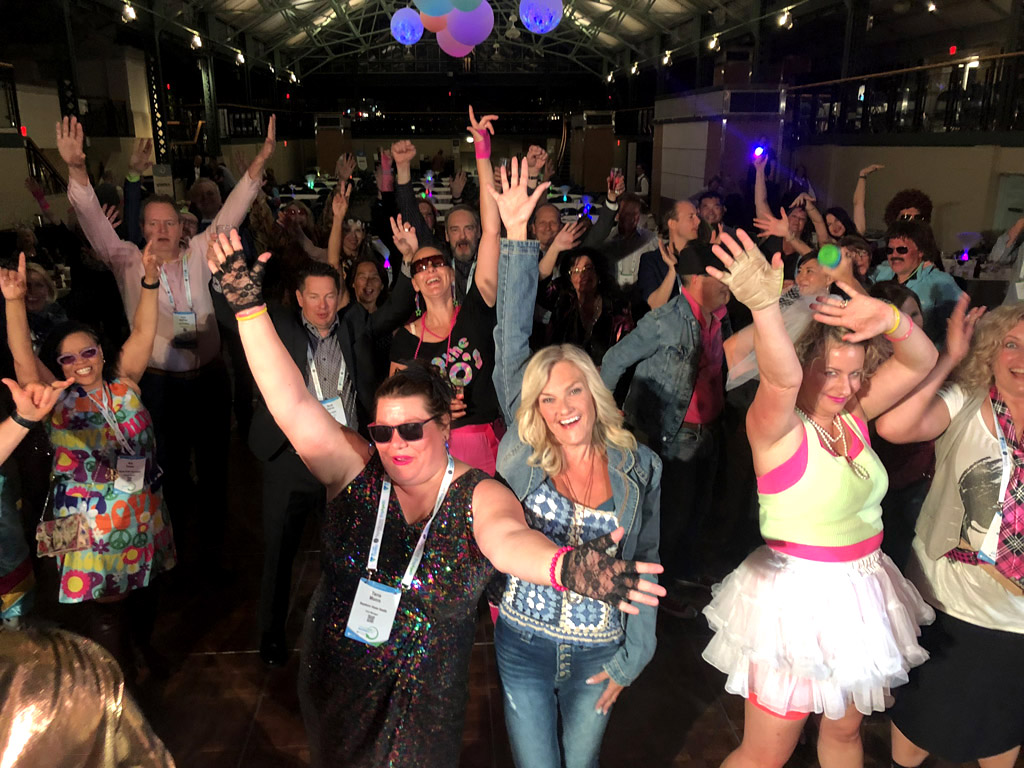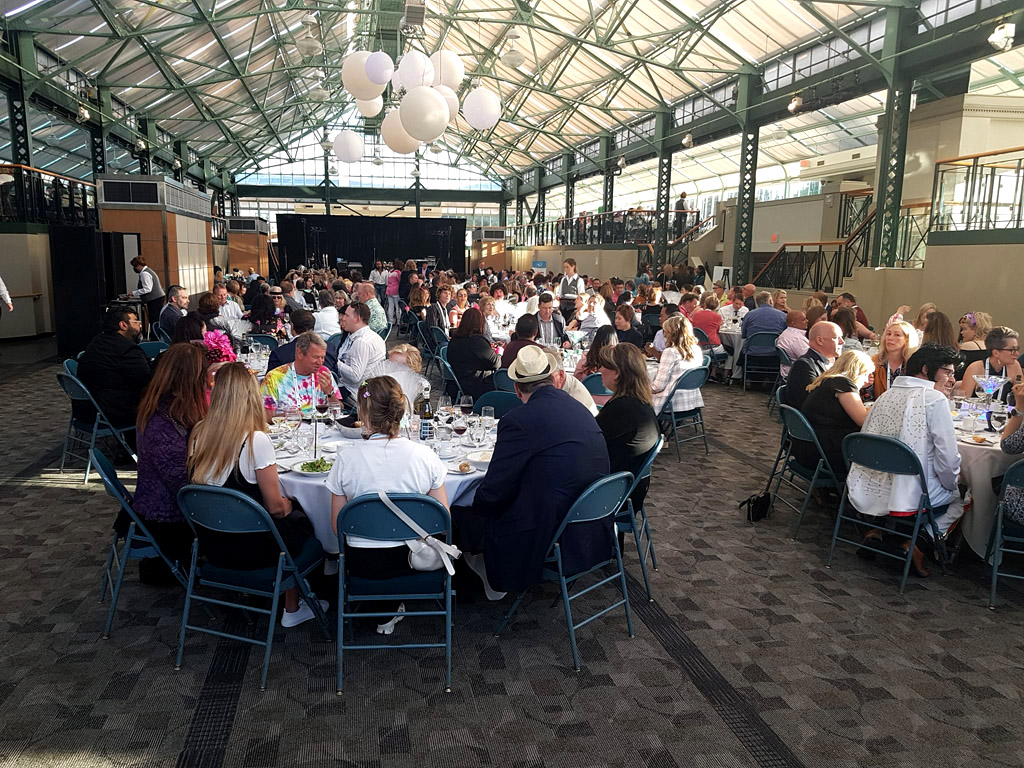 Crystal Gardens is a nice place, right behind the Empress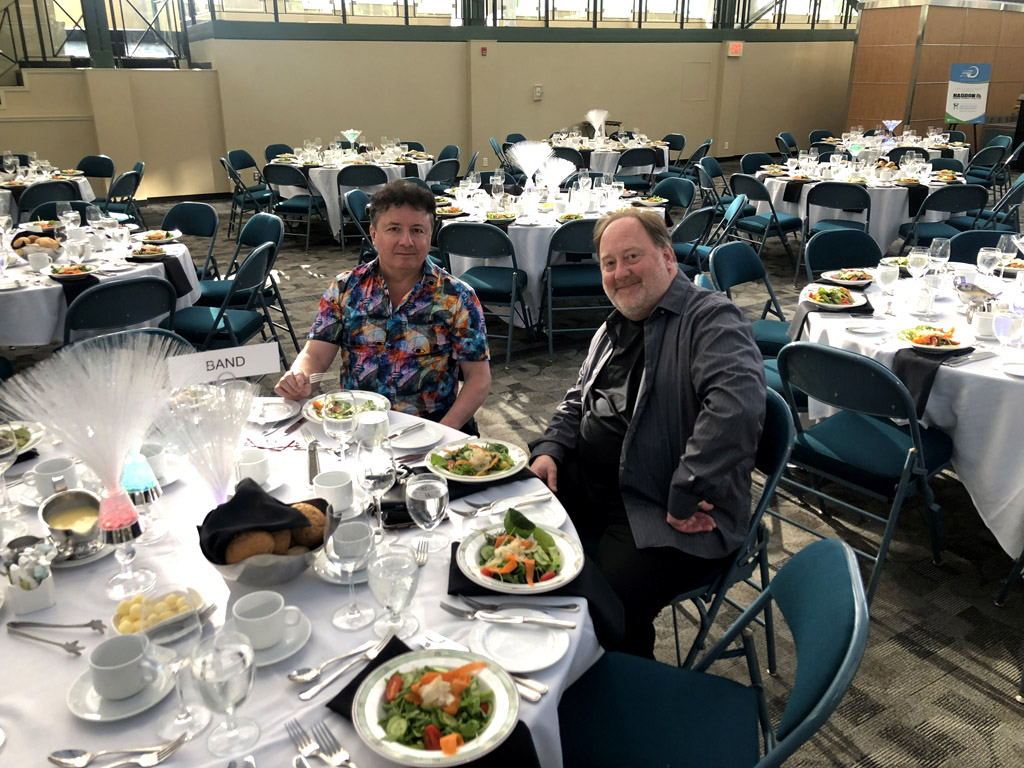 Andy and our erstwhile lighting director Brent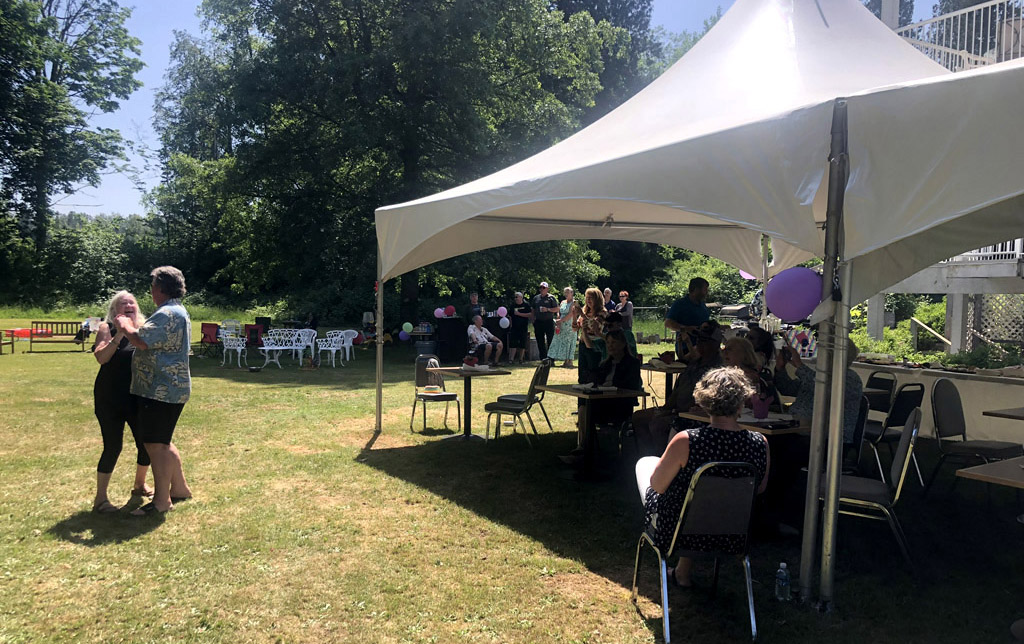 On Sunday we played a birthday party for Sharon on a lovely acreage in Langley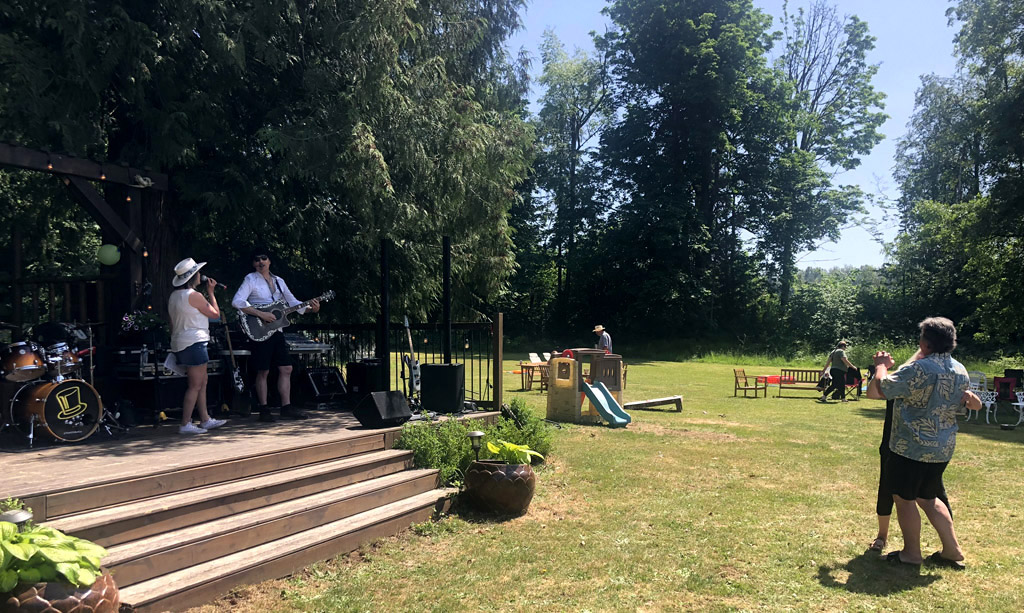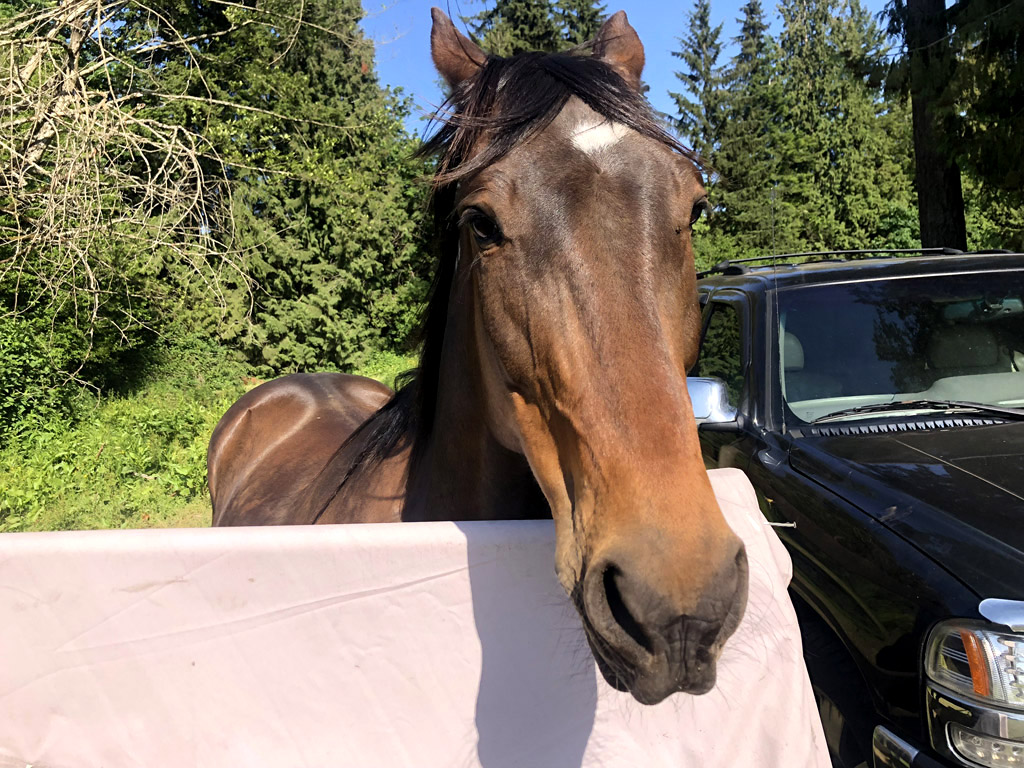 Our biggest fan
Ciao for now!